PDD 2017
10th Annual PMI Eastern Iowa Chapter
Professional Development Day
Theme:  Leading in the 21st Century
Friday, October 20th, 2017
Breakfast and Registration begin at 7:15
Program 8:00 a.m. - 4:45 p.m.
Cedar Rapids Marriott
1200 Collins Rd NE, Cedar Rapids, IA 52402
Agenda:
During this one-day program, participants will learn various project management related knowledge. This event includes breakfast and lunch at Cedar Rapids Marriott. We will have 3 different tracks for the participants to attend, late in the morning and early afternoon.
PDU's: 7.00
Click here to view the 2017 PDD Flyer.
This year's PDD focuses on a high quality, exciting speaker lineup that includes:
Speakers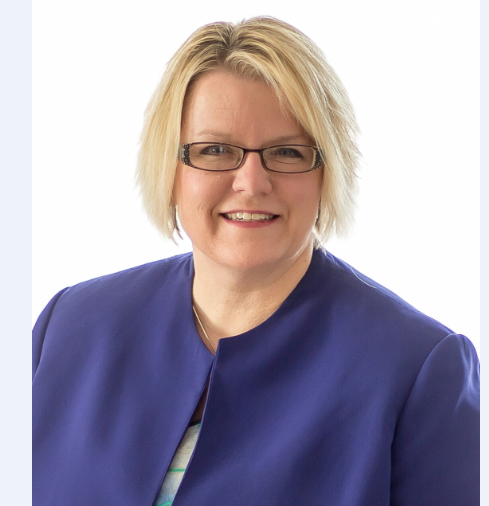 Dr. Celina Peerman serves as an organizational behavior specialist with 24 years of experience from front line to senior level positions, in a variety of industries. She is passionate about engaging our human resources in new ways to achieve even better organizational results. Celina's focus is to provide quality training and services that directly contributes to better service for all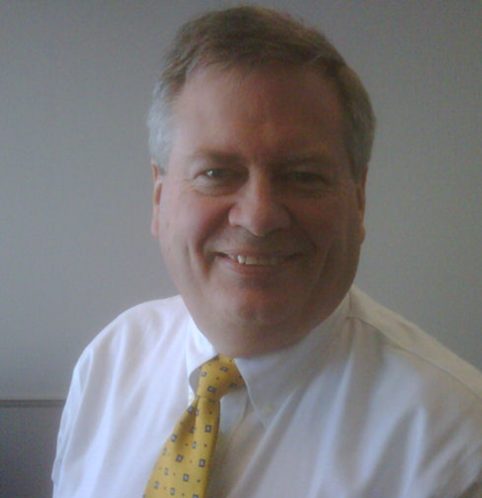 Chris Vandersluis is the president of HMS Software, based in Montreal. Founded in 1984 and specializing in Project and Timesheet systems, HMS is the publisher of TimeControl, a project-based timesheet system.
Mr. Vandersluis has over 30 years experience implementing enterprise project management and enterprise timesheet systems. He has authored over 200 published articles including in PMNetwork and the popular blog EPMGuidance.com.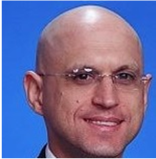 Mike Marco, PMP has been managing and mismanaging projects worldwide for more than 15 years. He gained his agile project management experience while working in the engineering, IT, telecommunication, construction, utility and waste management industry, for Fortune 5 and Fortune 500, domestic and international corporations, including the USA Government, Navy and Military.
He is a founder and CEO of eConsulting Group™, Inc., a company dedicated to consulting and training in the field of agile project management.
His mission is very simple. It is about learning, teaching and utilizing project management. He strongly believes in "hands on" approach while presenting agile project management subjects through his seminars.
Mike Marco has published a few project management manuals:
• Hands-On Project Management™, Principles and Concepts – ISBN: 0974590207
• Agile Guide ISBN-10: 0974590231
Detailed Agenda

7:15 - 8:00 AM
Registration and Breakfast
7:50 - 8:00 AM
Welcome and Sponsor Announcement

8:00 - 9:30 AM 

Morning Keynote Speaker

PDUs
Celina Peerman  Leading a Customer Service-Focused Culture
1.5
9:30 - 10:00 AM
Morning Break

10:00 - 12:00 PM

Morning Breakout Sessions

PDUs

AM1 Mike Marco

Agile PMO Concepts-Strategic, Tactical and Operational

Goals Within an Agile PMO

AM2 Chris Vandersluis

How to Increase Resource Capacity without Hiring

AM3 Celina Peerman

You Want What?

Emotion and Moods on the Job

1.5

Strategic & Business Mgmt
Technical Project Management
Leadership
12:00 - 1:00 PM
Lunch

1:00 - 3:00 PM

Afternoon Breakout Sessions

PDUs

PM1 Mike Marco

Agile PMO Concepts-Strategic, Tactical and Operational Goals Within an Agile PMO

PM2 Chris Vandersluis

How to Increase Resource Capacity without Hiring

PM3 Celina Peerman

You Want What?

Emotion and Moods on the Job

1.5

Strategic & Business Mgmt
Technical Project Management
Leadership
 3:00 - 3:15 PM
Afternoon Break    

3:15 - 4:45 PM  

Closing Keynote Speaker   

 PDUs
Mike Marco   Management for the 21st Century Project Managers
 1.5
This event includes breakfast and lunch at Cedar Rapids Marriott     
Attend the entire day and earn 7 PDUs
 Please Thank Our Sponsors
ACT, Inc
GOLD SPONSOR: ACT is a mission-driven, nonprofit organization dedicated to helping people achieve education and workplace success. Headquartered in Iowa City, Iowa, ACT is trusted as the nation's leader in college and career readiness, providing high-quality achievement assessments grounded in more than 50 years of research and experience. ACT offers a uniquely integrated continuum of solutions that help people succeed from elementary school through career, providing insights that unlock potential. To learn more about ACT, go to www.act.org.
Robert Half Technology
GOLD SPONSOR: Technology doesn't change the world. People do.As a technology staffing firm, we can't think of a more fitting mantra. We're extreme believers in technology and the incredible things it can do. But we know that behind every smart piece of software, every powerful processor, and every brilliant line of code is an even more brilliant person.The intersection of technology and people —it's where we live. Backed by more than 65 years of experience, Robert Half Technology is a leader among IT staffing agencies. Whether you're looking to hire experienced technology talent or find the best technology jobs, we are your IT expert to call. Call us today at(319) 362-8606.
Pearson
SILVER SPONSOR: Pearson is working to deliver real results that break through the challenges in education today. Pearson partners with educators to develop new personalized ways of learning through effective, scalable assessment and instructional tools, enabled by technology and supported by services. Together, they are improving learning outcomes and transforming lives.
randstad technologies

SILVER SPONSOR:  Randstad Technologies creates the talent-driven strategies that help our clients stay competitive in the marketplace.  We understand that every business has a unique set of challenges and opportunities and we leverage our unique industry insights, honed through decades of experience in the technology sector, to deliver the talent and solutions necessary to achieve each client's specific goals.

As the third largest technology and solutions provider in the US, our track record speaks for itself.  From connecting clients to the expert technology talent they need, providing strategic technology consulting services, to jump-starting and completing stalled projects, or allowing them to outsource a fundamental technology function, we help companies become more efficient and reduce millions of dollars' worth of costs.  Backed by our high-impact professionals, we deliver tangible and meaningful results powered by solutions that help create, innovate and lead change.

Our focus on long-term partnerships- with both clients and candidates- helps us see our world at 360 degrees to continually refresh and deepen our industry expertise.  With this deep understanding we generate the solutions that match and surpass business and career objectives.
signature consultants
SILVER SPONSOR: Headquartered in Fort Lauderdale, Florida, Signature Consultants was established in 1997 with a singular focus: to provide clients and consultants with superior staffing solutions. For the seventh consecutive year, Signature was voted as one of the "Best Staffing Firms to Work For" and is now the 14th largest IT staffing firm in the United States (source: Staffing Industry Analysts). With 26 locations throughout North America, Signature annually deploys thousands of consultants to support, run, and manage their clients' technology needs. Signature offers IT staffing, consulting, managed solutions, and direct placement services. For more information on the company, please visit www.sigconsult.com.
NextEra Enercy
BRONZE SPONSOR: NextEra Energy is the world's largest generator of renewable energy from the wind and sun and is delivering clean energy solutions. In Iowa, NextEra Energy has a total capital investment of $2 billion, which includes nine wind energy centers, a wind repair facility, and Iowa's only nuclear power plant, the Duane Arnold Energy Center. The Duane Arnold Energy Center supports $255 million of economic activity in Iowa every year and produces enough electricity to power 600,000 homes.
ShiveHattery
BRONZE SPONSOR: Shive-Hattery is a consulting architecture and engineering design services firm focusing on education, commercial, government, industry, healthcare and telecommunication clients. Recent area projects include Cedar Rapids Schools Educational Leadership Center; DuPont plant expansion; Westdale Mall Redevelopment, and Utilities for the new Children's Hospital at the University of Iowa Hospitals and Clinics Shive-Hattery has been ranked Best Engineering Firm in the Corridor seven years in a row by the Corridor Business Journal and is nationally ranked 208 in Engineering News Record's Top 500 firms and 22 in top engineering/architecture firms in Building Design and Construction's 2013 Giants 300 Report.
| | |
| --- | --- |
| TekSystems |   |
| | BRONZE SPONSOR: People are at the heart of every successful business initiative. At TEKsystems, we understand people. Every year we deploy over 80,000 IT professionals at 6,000 client sites across North America, Europe and Asia. Our deep insights into human capital management enable us to help our clients achieve their business goals—while optimizing their IT workforce strategies.  With 106 locations throughout North America and local presence here in the Iowa market from the Quad Cities, Cedar Rapids and Des Moines offices.  The areas of expertise we support are Applications, Network, Infrastructure, and Telecommunications through our IT Staffing and Services.  With 30 years of success TEKsystems has grown to be the number one IT Staffing and Services company. |
Rockwell Collins
Brochure Printing: Rockwell Collins, Inc. is a large United States-based international company headquartered in Cedar Rapids, Iowa, primarily providing avionics and information technology systems and services to governmental agencies and aircraft manufacturers.
Cedar Rapids Metro Economic Alliance

In-Kind Sponsor: The Cedar Rapids Metro Economic Alliance combines the economic and community development efforts of the former Cedar Rapids Area Chamber of Commerce, Cedar Rapids Downtown District and Priority One. The new organization began January 1, 2012.