Military Service

Welcome to the Military Service page of the PMI Eastern Iowa Chapter.
We thank you for your service and we are here to support you in your journey as a Project Manager.
If you are a PMI Eastern Iowa Chapter member, we encourage you to first login through this PMI Eastern Iowa Chapter page; thus, having access to all available information.
PMI Eastern Iowa Chapter will help you turn your skills into a career in Project Management.  
If you are looking to be certified as Project Management Professional (PMP), we have partnered with three PMI Authorized Training Partners (ATP).  
When you take a PMP exam class from one of the PMI's ATPs, then you will have many benefits such as:
1) Access to the highest-quality PMI-vetted PMP exam prep and training content
2) Verified, trusted PMP exam prep and training instructors!  

PMI Eastern Iowa Chapter member will receive a discounted member price.
Click each ATP to learn more!
- RefineM
- Vets2PM
Not the PMI Eastern Iowa Chapter member yet?  Do not worry, you can become our Eastern Iowa Chapter member!  Click HERE for more details. 

Project management continues to be a rapidly growing profession with abundant opportunity and good salaries for
qualified talent. It is an ideal career for military veterans transitioning into the civilian workforce and it is more
achievable than you might think.

Your skills are directly transferable to the project management profession. Leading cross-functional teams to ensure
accomplishment of mission objectives (strategic leadership skill), managing budgets and scheduling activities
(technical skills), in addition to conflict mediation and performance appraisal (soft skills), are all key proficiencies military
veterans and project managers share.

The Project Management Institute (PMI) is the world's leading not-for-profit professional membership association for
the project, program and portfolio management profession. If you are interested in a bright and promising career in
project management, the PMI Eastern Iowa Chapter provides networking opportunities and access to
trainings and other resources.
Please access our flyer for information about resources available for your convenience.

Please complete your Military Service Profile:
If you have completed your PMP certification, ask about the PMI's military challenge coin or a pin to commemorate your achievement.
Please contact miloutreach@pmieasterniowa.org for more information.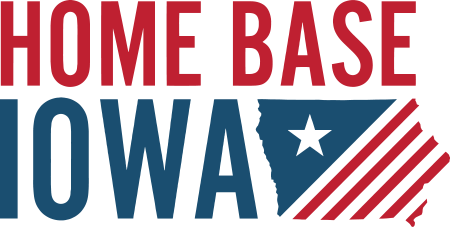 Home Base Iowa helps veterans and veteran spouses find careers after they've left the military.  Learn more 
HERE
.
Navigator is a free career assessment tool that users will have continuous access to. 
Snippets offers bite-sized learning for professionals seeking quick, reliable, and relevant project learnings.