PDD 2013
Thank you for a great PDD and stop here to see the PDD_2013 Photographs!
Friday, November 1, 7:30 - 4:30 p.m. PMI Eastern Iowa Chapter 6th Annual Professional Development Day (PDD)
During this one-day program, participants will learn how to add value with Agile, Lean, and the Project Management Office. This event includes breakfast and lunch at the Hotel.
Special early-bird rates are available through October 4, 2013
PDU's: 7.0
Maria Matarelli teaches Agile techniques and leads an Agile Project simulation.
Deb Secor shows how to apply lean enablers.
Tom Mochal teaches you how PMOs can help projects execute better, faster, and cheaper.
The Kirkwood Center
7725 Kirkwood Blvd. SW
Cedar Rapids, IA 52404
Download our flyer PDD flyer 2013
Experiencing Agile
Maria Matarelli, PMP, PMI-ACP, CSP, helps you discover the benefits of Agile and learn by doing in an Agile Project simulation. Learn techniques to cut through extra process and get results. Whether you are adopting Agile, assisting your organization in change and leadership alignment, or a project manager that simply knows evolution is the key to the complete project manager, Agile skills and experience is the next step. Learn key elements for increasing your speed to market, experience the benefits in a project simulation, and discover Agile techniques that you can begin to immediately apply in your work environment.
---
The Guide to Lean Enablers for Managing Engineering Programs
Deb Secor, Principal Program Manager at Rockwell Collins, showcases how her Lean Engineering Accelerated Planning (LEAP) team successfully applied best practices from TheGuide to Lean Enablers for Managing Engineering Programs during development of an aircraft remote-visioning system. The Guide was released in 2012 by the Project Management Institute (PMI), the International Council on Systems Engineering (INCOSE) and the Massachusetts Institute of Technology (MIT). Learn from Deb how to apply lean enablers at the outset of the planning process to drive substantial savings across the life cycle of a program.
---
Building, Marketing, and Measuring a Value-Add PMO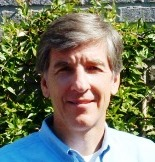 Tom Mochal, President of TenStep, Inc. and winner of the PMI 2005 Distinguished Contribution Award, enables you to put all the pieces together to make sure that Project Management Office (PMO) work provides value, the value is measured, and the value is communicated. Do not let your organization's PMO be viewed as an overhead organization that is a barrier to swift project completion. Tom will teach you how PMOs can help projects execute better, faster, and cheaper. http://www.tenstep.com/
Early-bird rates thru Friday, October 4, 2013:
$179 Eastern Iowa Chapter Members
$199 Non-members/guests
Regular rates after Friday, October 4, 2013:
$199 Eastern Iowa Chapter Members
$219 Non-members/guests
 $89 Full time students. Must provide proof of student status. Please bring student ID to the PDD, or scan and forward to VP of Finance
Registration ends October 25, 2013
Register online at www.pmieasterniowa.org
The Kirkwood Center
7725 Kirkwood Blvd. SW
Cedar Rapids, IA 52404
www.thehotelatkirkwood.com
Please thank our sponsors