PDD 2021
14th Annual PMI Eastern Iowa Chapter
Professional Development Day 2021
'Resilience, the New Reality'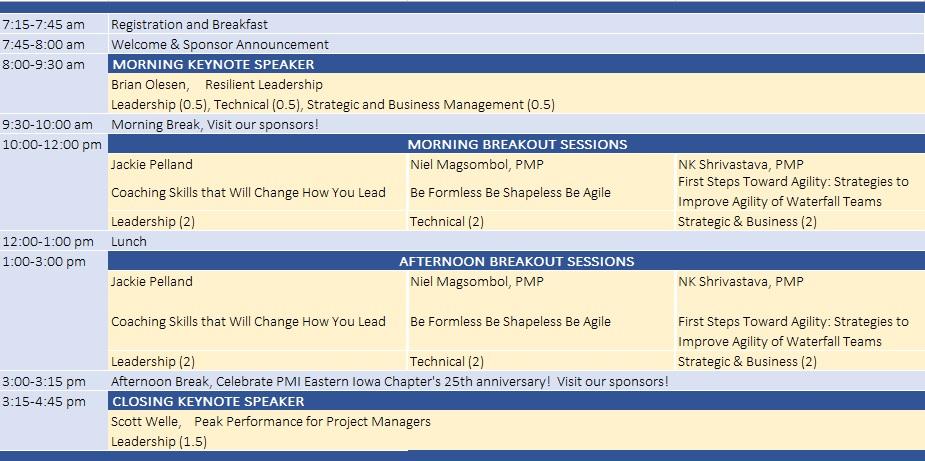 Speakers
2021 Morning Keynote Speaker
Resilient Leadership
Brian Olesen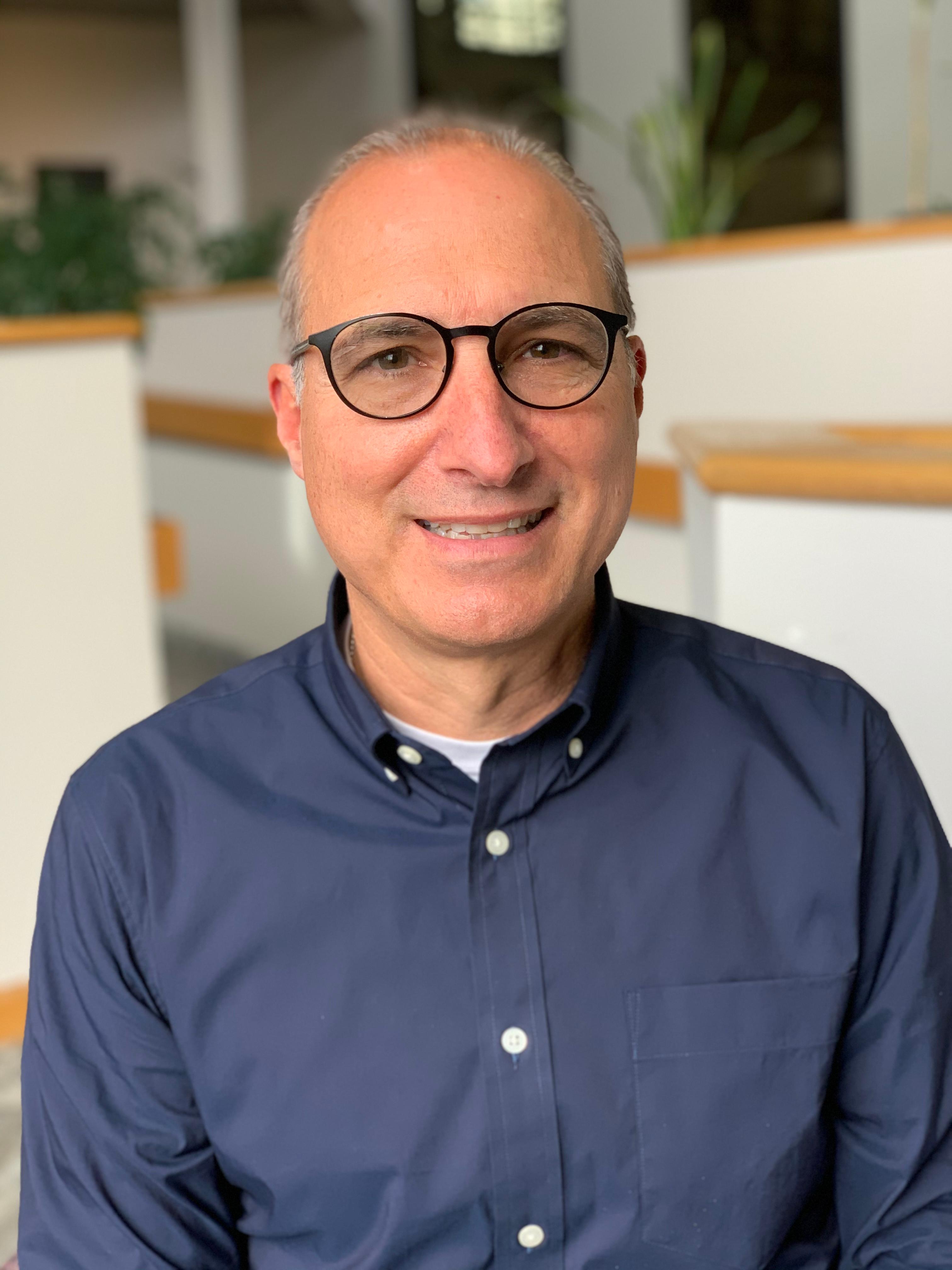 President & CEO as well as part owner of Centro, Inc. which is the largest custom rotational molder in North America and headquartered in North Liberty, IA. He joined the Centro team in 1990 as a Sales Engineer and held progressive responsibilities in sales and manufacturing before becoming President in 2007.  Today Centro has over 1,000 full time Associates and operates in 3 countries.
Brian has served on the Innovation Council of the Eastern Iowa  Economic Alliance, board of directors for the Association of Rotational Molders (ARM), Manufacturing Association for Plastic Processers (MAPP) and currently serves on the board of MRA, a Human Resources Management Association.  He has a Bachelor of Science Degree from the University of Iowa.
2021 Session Breakout Speakers
Jackie Pelland
Coaching Skills that will Change How You Lead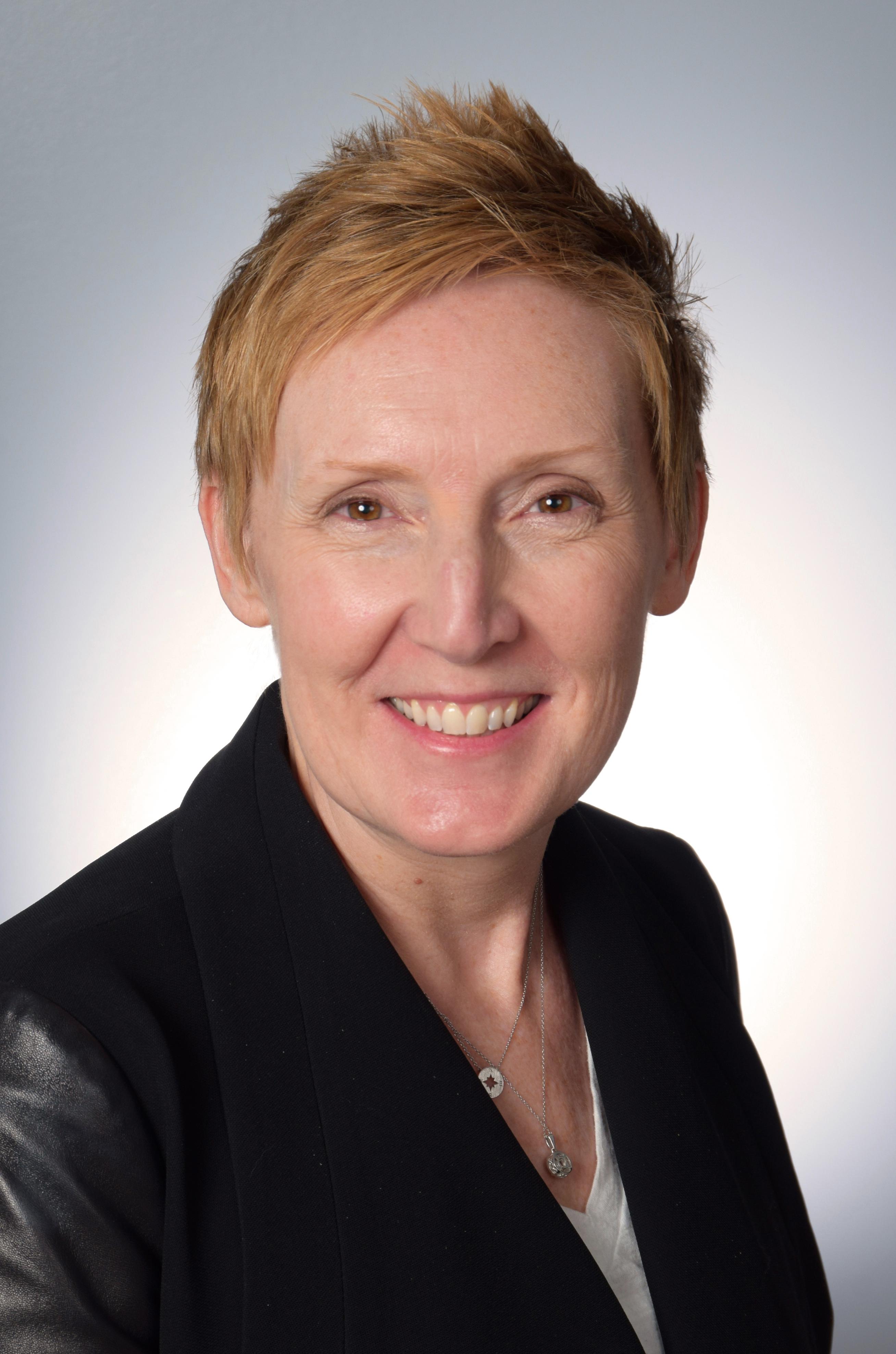 Jackie Pelland has over 25 years of leadership development experience inside Fortune 50 companies. She is currently a founding partner of the organizational design company, Slingshot25 where she designs and delivers leadership development programs and provides executive leadership coaching. Jackie has a degree in Psychology and is a graduate of Seth Godin's altMBA program. She is a master practitioner of Energy Leadership coaching and a frequent speaker at conferences and leadership learning events.
---
 Niel Magsombol
Be Formless Be Shapeless Be Agile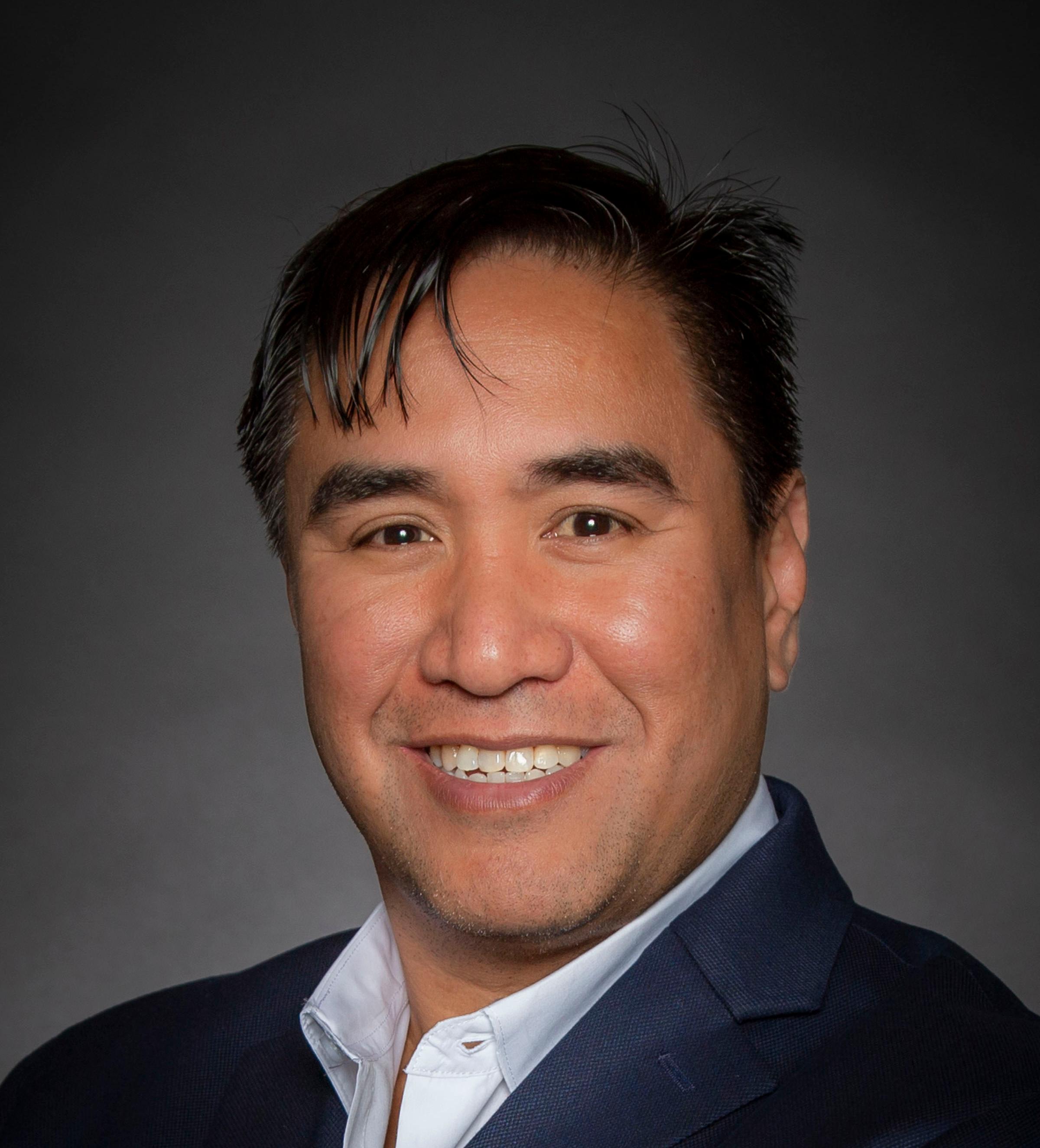 Niel is an Agile Transformation Coach that has helped lead Enterprise Agile Transformations in Global Fortune 100 Companies such as Caterpillar, Prudential, Pfizer, Boston Consulting & Fidelity.  He is also a John Maxwell Certified Leadership Trainer, Coach, Speaker & DISC Behavioral Analysis Trainer
He's Known as an insightful, energetic, and humorous motivational speaker that has presented at several Fortune 100 Companies, PMI & Agile events around the country, universities, professional sports teams, and non-profit Organizations, highlighted by PMI Global, & the John Maxwell International Leadership Conference.
---
First Steps Toward Agility: Strategies to Improve Agility of Waterfall Teams

 

NK Shrivastava

CEO of RefineM, a PM consultant and Enterprise Agile Coach, NK is a pioneer in Project Management & Agile transformations. In last 30 years of his career, he has helped thousands of professionals, in companies large and small, learn and implement best project management and Agile practices. In the past two years alone, he's trained more than 2,000 team members at a Fortune 50 technology company, helping to create self-managed empowered Agile teams with enhanced time-to-market capabilities.
2021 Afternoon Keynote Speaker
Peak Performance for Project Managers
Scott Welle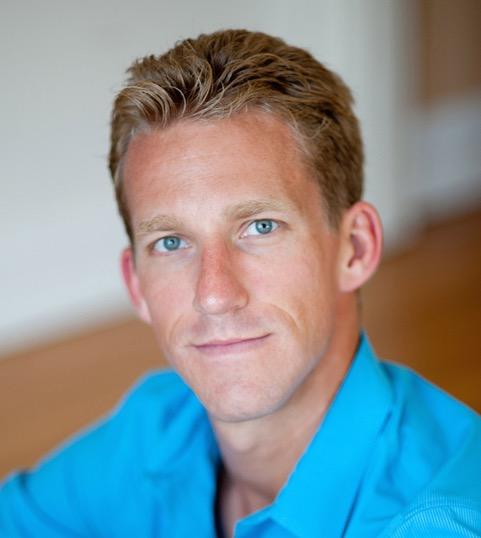 Outperformers are not born; they're made. We ALL have the capacity to "raise our game," and Scott Welle has spent more than 15 years helping people do this, personally and professionally. Scott's 8 best selling books, articles, videos, podcasts and online programs inspire hundreds of thousands of people worldwide. He has a Master's degree in Sport Psychology, is an adjunct professor at St. Olaf University and was recently named the 2021 Midwest Motivational Speaker of the Year. For "fun" (and because he's a little crazy!), he's completed 29 marathons, 5 Ironman triathlons, a 100-mile ultra marathon, and serves others by showing them how to tap into the mindset of challenging their self-limiting beliefs and aspiring to be their best every day.
Gold

ACT is a mission-driven, nonprofit organization dedicated to helping people achieve education and workplace success. Headquartered in Iowa City, Iowa, ACT is trusted as the nation's leader in college and career readiness, providing high-quality achievement assessments grounded in more than 60 years of research and experience. ACT offers a uniquely integrated continuum of solutions that help people succeed from elementary school through career, providing insights that unlock potential. To learn more about ACT, go to www.act.org.
Silver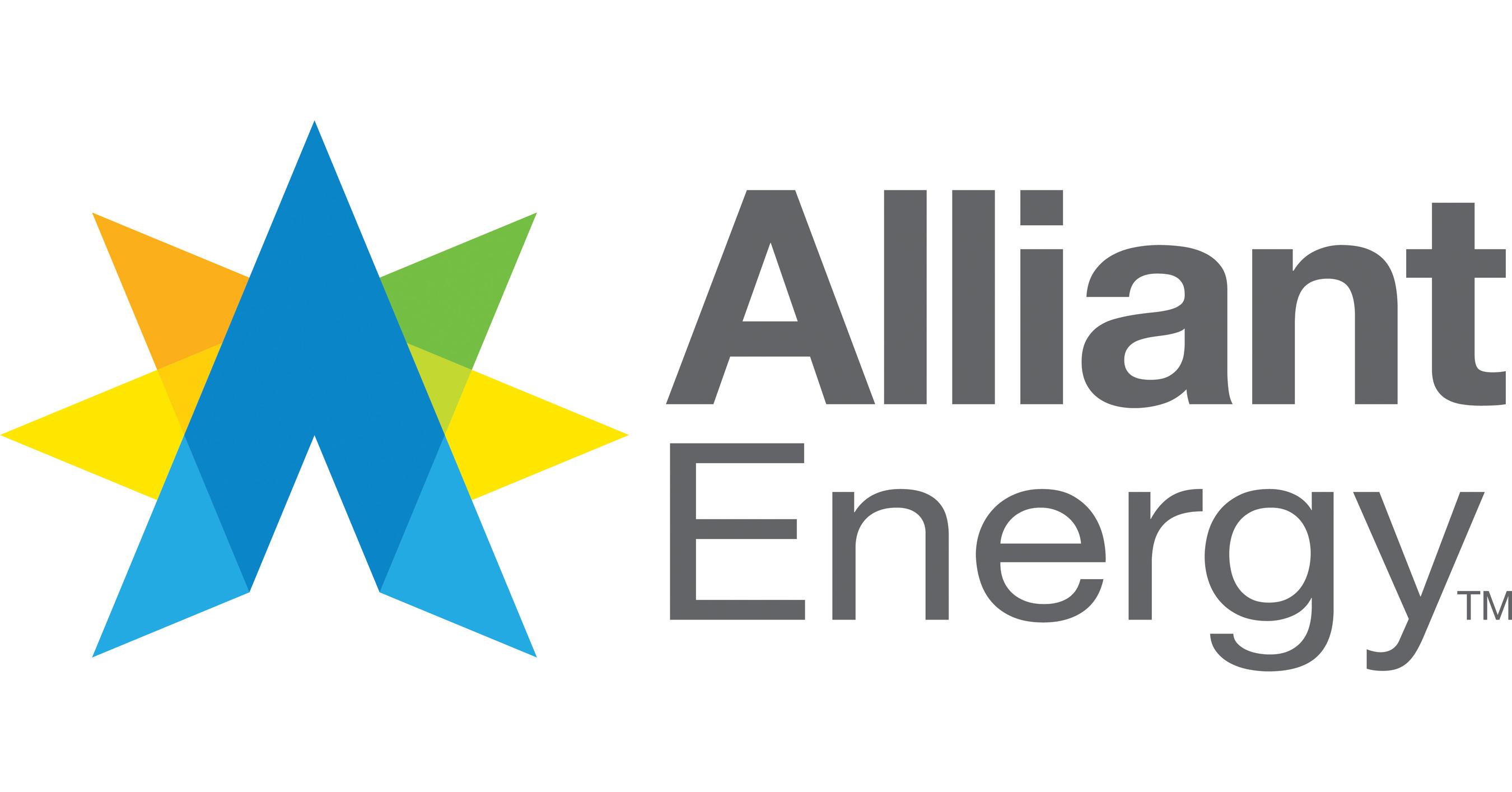 Alliant Energy is powering beyond to bring new ideas and a cleaner energy future for its customers and communities. The company has had the privilege of serving its customers for more than 100 years and looks forward to continuing that tradition for decades to come. Alliant Energy provides regulated energy service to 970,000 electric and 420,000 natural gas customers across Iowa and Wisconsin. It is a component of the Nasdaq CRD Sustainability Index, Bloomberg's 2021 Gender-Equality Index, and the S&P 500.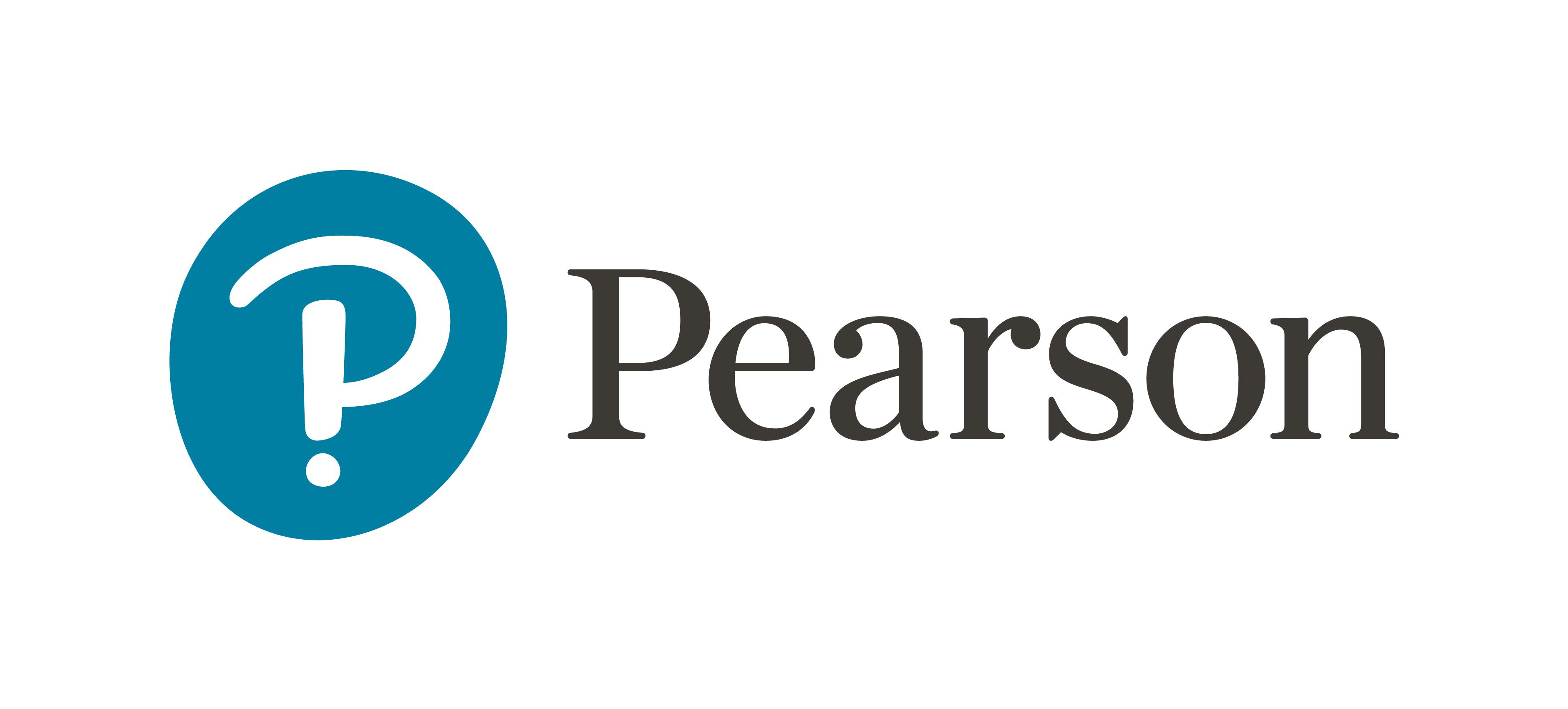 Pearson is working to deliver real results that break through the challenges in education today. Pearson partners with educators to develop new personalized ways of learning through effective, scalable assessment and instructional tools, enabled by technology and supported by services. Together, they are improving learning outcomes and transforming lives.
Bronze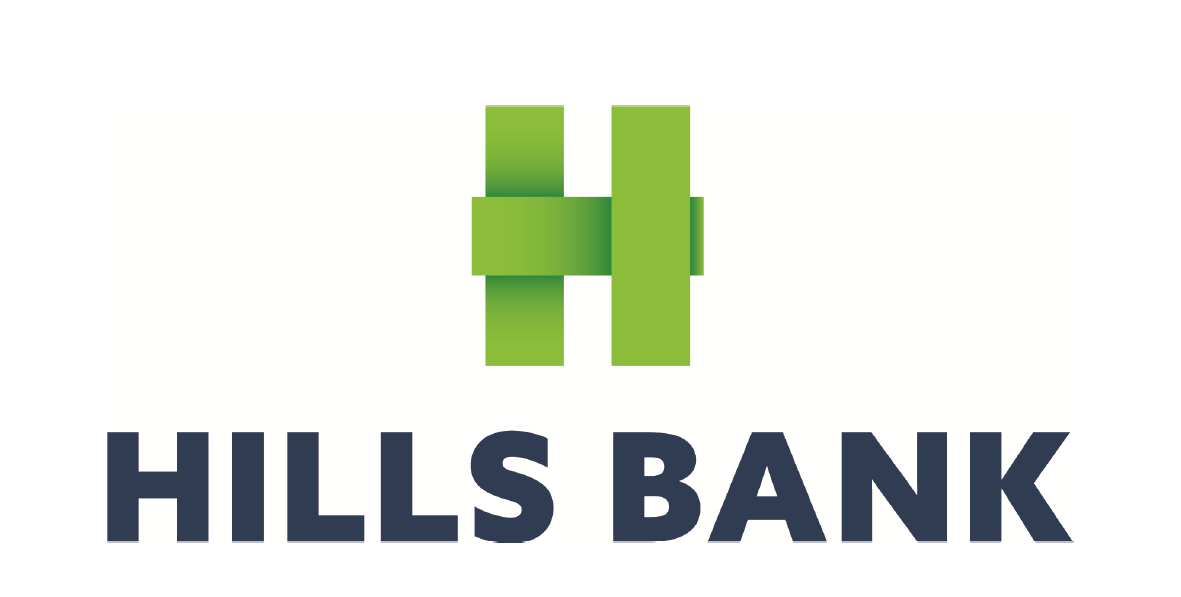 Founded in Hills, Iowa in 1904, Hills Bank has been filled with insightful visionaries, determined co-workers, and loyal shareholders who have helped mold the rich culture and unique history we enjoy today. We have grown to become one of Iowa's largest independent banks and achieved this growth the old-fashioned way — by earning our customers' respect, one at a time. We were founded on the principle that banks should care about the people they serve and provide ways to help them prosper. With our large asset base and community orientation, we offer the advantages of a large regional bank while maintaining the responsiveness of a smaller community bank.

Maximus enables citizens across the country to successfully engage with their governments at all levels in a variety of health and human services programs. For decades, Maximus has partnered with federal, state, and local government agencies to provide communities with critical health and human services programs. We leverage our extensive experience to develop high-quality services and solutions that are cost-effective and tailored to specific community unique needs.
We deliver the ability to implement programs rapidly with scalable operations and automated systems. From Medicaid and Medicare to welfare-to-work and program modernization, our comprehensive solutions help governments run effectively and efficiently to achieve their goals.

Founded in 2007, MediRevv is a revenue cycle management company that helps health care organizations grow more cash and keep more patients. We're bold with technology and "authentic, even weird" when it comes to company culture. Designated as a Tegria company since Fall 2020, we're determined to change the way technology and services come together to solve the issues keeping healthcare leaders up at night across the nation—and soon across the world. We're committed to elevating, modernizing, and humanizing healthcare.

Mount Mercy University's Master of Business Administration (MBA) program focuses on ethical and socially responsible management with an emphasis on practical, real-world experiences. We understand your needs and design our courses and
learning modalities to fit your busy life by offering courses both online (on-demand) and on-campus. Complete your MBA in as little as 12 months. Gain further specialization by pursuing one of eight emphasis areas within our MBA program. Additionally, our
Business & Leadership Programs offer nine four-course graduate-level certificates to up-skillyour capabilities. Visit www.mtmercy.edu to learn more!

Robert Half is the world's first and largest specialized talent solutions firm that connects opportunities at great companies with highly skilled job seekers. 
We offer contract, temporary and permanent placement solutions for finance and accounting, technology, marketing and creative, legal, and administrative and customer support roles. 
Named to Fortune's World's Most Admired Companies and 100 Best Companies to Work For® lists and a Forbes Best Employer for Diversity, Robert Half is the parent company of Protiviti®, a global consulting firm that provides internal audit, risk, business and technology consulting solutions.  
Explore our talent solutions, research and insights at RobertHalf.com.