PDD 2016
9th Annual PMI Eastern Iowa Chapter
Professional Development Day
Theme: Business Mission in Global Economy.
Friday, October 14th, 2016
Breakfast and Registration begin at 7:15
Program 8:00 a.m. - 4:45 p.m.
Cedar Rapids Marriott
1200 Collins Rd NE, Cedar Rapids, IA 52402
Download our 2016 PDD Flyer to view and print.
View a video from one of the PDD presenters, Matt Morey: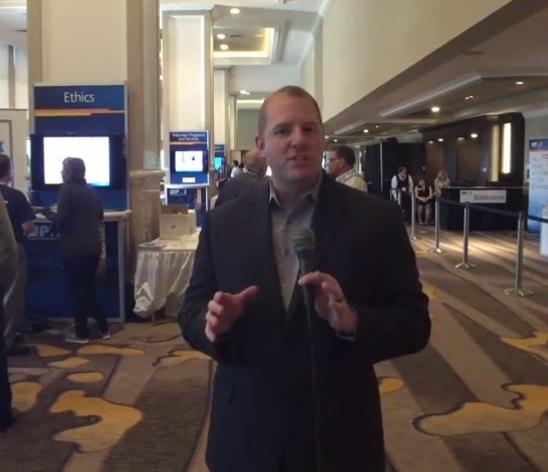 Agenda:
During this one-day program, participants will learn various project management related knowledge. This event includes breakfast and lunch at Cedar Rapids Marriott. We will have 3 different tracks for the participants to attend, late in the morning and early afternoon.
PDU's: 7.00
This year's PDD focuses on a high quality, exciting speaker lineup that includes:
Speaker
Gregs Thomopulos, P.E., FASCE, FACEC, Chairman of the Board of Stanley Consultants. He has received numerous honors and awards including the University of Kansas School of Engineering's Distinguished Engineering Service Award, a 2010 Distinguished Alumni Award from the University of Iowa, the Distinguished Engineering Service Award from the National Society of Professional Engineers (NSPE), and most recently, a 2011 Outstanding Projects and Leaders (OPAL) Lifetime Achievement in Management Award from the American Society of Civil Engineers (ASCE).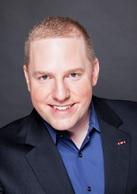 Matt Morey, C4 Explosive Leadership Training, LLC, Bronze Star recipient and commissioned officer in the US Army. Has Project Management experience in oil and gas, Information Technology, and US Government. His motto is "To improve leaders through the experiences of one who has been on the front line, once in combat, now in business".

Joseph Launi, PMP, President of Project Management Experts, LLC, has over 30 years of experience and has developed a solid reputation for delivering successful projects and improving project management processes.
Lou Kerestesy, Senior level executive with over 25 years of experience in negotiations, coaching, mediation, government innovation, organizational and systems change.

Dr. Julie Desot, PMP, PMI-ACP., is a savvy, results-oriented leader with 20 years of professional experience providing services, leadership, and training for project management, process definition and evaluation. Specialization includes IT project and lifecycle management. She has experience in leading and instructing in Waterfall, SDLC, Agile, and SCRUM.
 Detailed Agenda
PDD Theme
Business Mission in Global Economy
PDU Hours
7:15 am
8:00 am
Registration and Breakfast
 
8:00 am
9:30 am
Beginning Keynote Speaker
Gregs Thomopulos - "Integrity and Ethics in Global Infrastructure"
1.5
 
 
 
Strategic & Business
 
 
 
 
9:30 am
10:00 am
Morning Break
 
 
 
 
 
10:00 am
12:00 pm
Breakout 1
PME 1 - Introduction to Earned Value Management – 2 hours J. Launi
PME 2 - Innovation and Creating a Strategy to Innovate – 2 hours L. Kerestesy
PME 3 - Leading through change - 2 hours -Dr. Julie DeSot 
Parachute Project Management: Jumping into the Fire and Controlling Costs - 2 hours - M. Morey
2
 
 
 
Technical Project Management
Strategic & Business Management
Leadership
Leadership
 
12:00 pm
1:00 pm
Lunch
 
 
 
 
 
1:00 pm
3:00 pm
Breakout 2
PME 1 - Agile Certified Practitioner Overview – 2 hours - J. DeSot
PME 2 - Innovation and Standing Up an Innovation Center – 2 hours – L. Kerestesy
PME 3 - Understanding and Leading Project Team Members – 2 hours  J. Launi
 
2
 
 
 
Technical Project Management
Strategic & Business Management
Leadership
 
 
3:00 pm
3:15 pm
Afternoon Break
 
 
 
 
 
3:15 pm
4:45 pm
Closing Keynote Speaker 
Matt Morey - Morey's laws
 
 
 
1.5
 
 
 
Leadership
 
 
 
 
 
 
 
 
 
 
Total PDUs
7
Please thank our sponsors!
The University of Iowa, Tipple School of Management
PLATINUM SPONSOR: The programs of the University of Iowa's Henry B. Tippie College of Business are built on the principles of integrity, innovation, and impact. These three words describe and inspire what we do here at Iowa. It's what we call The Power of I. Iowans are known for their strong work ethic and at the Tippie College, it's no different. Our programs are challenging, and to succeed at Iowa, students must be dedicated and hard-working. But, it's about a lot more. It's about innovative programming and research that change the way we look at business. And, it's about the impact that we have on our students, our alumni, and our communities that demonstrate the value of the Tippie experience.
ACT, Inc.
GOLD SPONSOR:  ACT is a mission-driven, nonprofit organization dedicated to helping people achieve education and workplace success. Headquartered in Iowa City, Iowa, ACT is trusted as the nation's leader in college and career readiness, providing high-quality achievement assessments grounded in more than 50 years of research and experience. ACT offers a uniquely integrated continuum of solutions that help people succeed from elementary school through career, providing insights that unlock potential. To learn more about ACT, go to www.act.org.
Transamerica
SILVER SPONSOR:  " With a history that dates back over 100 years, the Transamerica companies are recognized as leading providers of life insurance, savings and retirement and investment solutions, serving millions of customers throughout the United States and Canada.

Transamerica works to Transform Tomorrow® for those who entrust its dedicated professionals with their financial needs, helping them take the necessary steps to achieve their long-term goals and aspirations. Transamerica's 10,000 employees serve nearly every customer segment, providing a broad range of quality life insurance and savings products, individual and group pension plans, as well as asset management services. In 2013, Transamerica fulfilled its promises to customers, paying over $6.5 billion in benefit claims, including return of premiums paid.

Transamerica's corporate headquarters are based in Cedar Rapids, Iowa and Baltimore, Maryland. Transamerica employs nearly 150 in its Project Management Office throughout some of our major locations across the country. "
Pearson
SILVER SPONSOR: Pearson is working to deliver real results that break through the challenges in education today. Pearson partners with educators to develop new personalized ways of learning through effective, scalable assessment and instructional tools, enabled by technology and supported by services. Together, they are improving learning outcomes and transforming lives.
NextEra Energy
SILVER SPONSOR: NextEra Energy is the world's largest generator of renewable energy from the wind and sun and is delivering clean energy solutions. In Iowa, NextEra Energy has a total capital investment of $2 billion, which includes nine wind energy centers, a wind repair facility, and Iowa's only nuclear power plant, the Duane Arnold Energy Center. The Duane Arnold Energy Center supports $255 million of economic activity in Iowa every year and produces enough electricity to power 600,000 homes.
Modis

SILVER SPONSOR: Every day, Modis helps top project management professionals just like you connect with exceptional companies. By staying right in the center of the ever-changing world of technology, Modis connects you with the very best temporary and permanent opportunities for a variety of roles. By keeping our finger on the pulse of the IT staffing industry, Modis keeps you up to date with the latest workforce trends and information that can help guide your Project Management career. We look forward to being a part of your success!
randstad technologies

BRONZE SPONSOR:  Randstad Technologies creates the talent-driven strategies that help our clients stay competitive in the marketplace.  We understand that every business has a unique set of challenges and opportunities and we leverage our unique industry insights, honed through decades of experience in the technology sector, to deliver the talent and solutions necessary to achieve each client's specific goals.

As the third largest technology and solutions provider in the US, our track record speaks for itself.  From connecting clients to the expert technology talent they need, providing strategic technology consulting services, to jump-starting and completing stalled projects, or allowing them to outsource a fundamental technology function, we help companies become more efficient and reduce millions of dollars' worth of costs.  Backed by our high-impact professionals, we deliver tangible and meaningful results powered by solutions that help create, innovate and lead change.

Our focus on long-term partnerships- with both clients and candidates- helps us see our world at 360 degrees to continually refresh and deepen our industry expertise.  With this deep understanding we generate the solutions that match and surpass business and career objectives.
ShiveHattery
BRONZE SPONSOR: Shive-Hattery is a consulting architecture and engineering design services firm focusing on education, commercial, government, industry, healthcare and telecommunication clients. Recent area projects include Cedar Rapids Schools Educational Leadership Center; DuPont plant expansion; Westdale Mall Redevelopment, and Utilities for the new Children's Hospital at the University of Iowa Hospitals and Clinics Shive-Hattery has been ranked Best Engineering Firm in the Corridor seven years in a row by the Corridor Business Journal and is nationally ranked 208 in Engineering News Record's Top 500 firms and 22 in top engineering/architecture firms in Building Design and Construction's 2013 Giants 300 Report.
St Ambrose University
BRONZE SPONSOR: St. Ambrose University is known throughout Iowa and the Midwest for the excellence of its educational experience and the quality of its graduates. Professional Development at St. Ambrose University offers non-credit training programs in a variety of topics. Classes include Project Management, Leadership and Supervisory Skills, and Grant Writing. Customized training programs are also available. St. Ambrose University Professional Development is academically based with real world applicability. Graduate education at St. Ambrose University serves students and society by offering dynamic programs where knowledge and professional practice are advanced in a community of learners. St. Ambrose offers a broad range of master's degree programs to meet the growing need for well-trained professionals around the country. Programs include MBA, Organizational Leadership, IT Management, Accounting, and a Doctor of Business Administration.
| | |
| --- | --- |
| TekSystems |   |
| | BRONZE SPONSOR: People are at the heart of every successful business initiative. At TEKsystems, we understand people. Every year we deploy over 80,000 IT professionals at 6,000 client sites across North America, Europe and Asia. Our deep insights into human capital management enable us to help our clients achieve their business goals—while optimizing their IT workforce strategies.  With 106 locations throughout North America and local presence here in the Iowa market from the Quad Cities, Cedar Rapids and Des Moines offices.  The areas of expertise we support are Applications, Network, Infrastructure, and Telecommunications through our IT Staffing and Services.  With 30 years of success TEKsystems has grown to be the number one IT Staffing and Services company. |
| | |
| --- | --- |
| Modis |   |
| | Brochure Printing: Every day, Modis helps top project management professionals just like you connect with exceptional companies. By staying right in the center of the ever-changing world of technology, Modis connects you with the very best temporary and permanent opportunities for a variety of roles. By keeping our finger on the pulse of the IT staffing industry, Modis keeps you up to date with the latest workforce trends and information that can help guide your Project Management career. We look forward to being a part of your success! |