PDD 2018
11th Annual PMI Eastern Iowa Chapter
Professional Development Day
Friday, October 12, 2018
Theme:  Rising Up, Stronger Together
Double Tree by Hilton
350 1st Avenue, Cedar Rapids, IA 52401
Program Agenda:
This one day program will enhance your project management skills and knowledge.
Speakers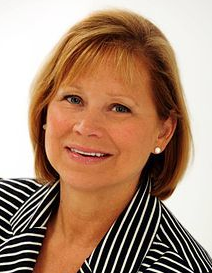 Community development consultant Monica Vernon spent 8 years on the Cedar Rapids City Council, six as Mayor Pro Tempore from 2008 through 2015. She served as Chair of the Council's Community/Economic Development Committee and Chair of the Metropolitan Planning Organization where she worked with the cities and the towns of Cedar Rapids, Marion, Hiawatha, R

Monica was instrumental in driving the successful recovery of Cedar Rapids after the historic 2008 flooding disaster. As part of the recovery efforts, Monica helped coordinate the recovery work with federal, state and local agencies, local not for profits, neighborhood organizations, local labor unions, and businesses to bring back housing, businesses, jobs and public facilities in the affected area that encompassed approximately 1/6 of the city.obins, Ely, Fairfax, Palo and as well as Linn County.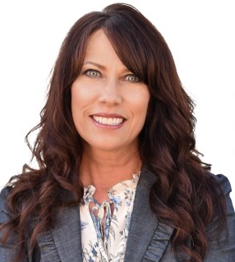 Joyce Layman is a national speaker, business coach, and author. As a former wallflower in the world of business networking, she knows firsthand what it takes to push past fear, create meaningful relationships, and build a powerful network. She has an entertaining ability to connect with the audience where they're at and motivate them to take action that gets results. At the continued prompting from audiences and clients, Joyce put her wisdom into book form with the release of Just Another Leap and did it again with Your Connecting Advantage.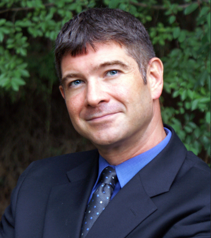 Scott Carbonara held nearly 30 jobs since his first paper route when he was 8-years old. But he has spent much of the last 25 years practicing just 1 calling: he challenges people to imagine and create better lives for themselves and those around them. Scott is known as The Leadership Therapist, as he draws on his diverse background as an award-winning Family Therapist in the State of Michigan before transitioning into corporate America, where he served in a senior executive role as chief of staff for a multibillion dollar company.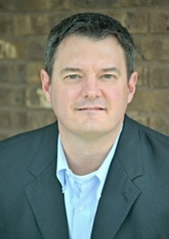 Chad Kopitzke is an Xer stuck between two of the largest generations in American history—millennials on one side, boomers on the other. Through his background of managing internship programs on a state university campus, Chad has effectively played third party between companies and students. He hears what business leaders need and what keeps them up at night.  And he understands today's college students —  
how they think and what they value.
Chad's own mentors have been C-level corporate boomers, which means he can also relate to how they operate and what they expect. All of this places Chad at a unique vantage point in modern business culture. His focus is to help generations connect—rather than collide—for the sake of business growth.
Agenda

7:15 - 7:50 AM
Registration and Breakfast
7:50 - 8:00 AM
Welcome and Sponsor Announcement

8:00 - 9:30 AM 

Morning Keynote Speaker

PDUs
Monica Vernon  "Project Management Under Pressure"  (10122018-01)

1.5

Leadership

9:30 - 10:00 AM
Morning Break

10:00 - 12:00 PM

Morning Breakout Sessions

PDUs

AM1 Joyce Layman

"The Networking Shift, A Deep Dive" 

AM2 Scott Carbonara 

"Thriving in Times of Change" 

AM3 Chad Kopitzke

"Generations Collide"

2.0

Leadership (10122018-02)
Leadership (10122018-03)
Strategic (10122018-04)
12:00 - 1:00 PM
Lunch

1:00 - 3:00 PM

Afternoon Breakout Sessions

PDUs

PM1 Joyce Layman

"The Networking Shift, A Deep Dive"

PM2 Scott Carbonara

"Thriving in Times of Change"

PM3 Chad Kopitzke

"Generations Collide"

2.0

Leadership (10122018-05)
Leadership (10122018-06)
Strategic (10122018-07)
 3:00 - 3:15 PM
Afternoon Break    

3:15 - 4:45 PM  

Closing Keynote Speaker   

 PDUs
Scott Carbonara   "Getting It Right When It Matters Most"  (10122018-08)

 1.5

Leadership

This event includes breakfast and lunch at Double Tree by Hilton     
Attend the entire day and earn 7 PDUs
 Please Thank Our Sponsors
ACT, Inc
GOLD SPONSOR: ACT is a mission-driven, nonprofit organization dedicated to helping people achieve education and workplace success. Headquartered in Iowa City, Iowa, ACT is trusted as the nation's leader in college and career readiness, providing high-quality achievement assessments grounded in more than 50 years of research and experience. ACT offers a uniquely integrated continuum of solutions that help people succeed from elementary school through career, providing insights that unlock potential. To learn more about ACT, go to www.act.org.
Alliant Energy

SILVER SPONSOR:

Alliant Energy Corporation is a Midwest energy company with annual operating revenues of more than $3 billion. Our company is primarily engaged in electric generation and the distribution of electricity and natural gas. Alliant Energy serve approximately 1 million electric customers and 420,000 natural gas customers in Iowa and Wisconsin; has approximately 4,200 employees and more than 29,000 shareowners of record. Alliant Energy delivers the energy solutions and exceptional service that our customers and communities count on – safely, efficiently and responsibly. Those solutions include building new gas-fired electricity generating stations, improving existing plants to meet new and existing state and federal standards, capturing the power of wind, investing in solar projects and educating and encouraging customers to adopt more energy-efficient practices.

Robert Half Technology

SILVER SPONSOR:

Technology doesn't change the world. People do.As a technology staffing firm, we can't think of a more fitting mantra. We're extreme believers in technology and the incredible things it can do. But we know that behind every smart piece of software, every powerful processor, and every brilliant line of code is an even more brilliant person.The intersection of technology and people —it's where we live. Backed by more than 65 years of experience, Robert Half Technology is a leader among IT staffing agencies. Whether you're looking to hire experienced technology talent or find the best technology jobs, we are your IT expert to call. Call us today at (319) 362-8606.

Pearson
SILVER SPONSOR: Pearson is working to deliver real results that break through the challenges in education today. Pearson partners with educators to develop new personalized ways of learning through effective, scalable assessment and instructional tools, enabled by technology and supported by services. Together, they are improving learning outcomes and transforming lives.
ShiveHattery
BRONZE SPONSOR: Shive-Hattery is a consulting architecture and engineering design services firm focusing on education, commercial, government, industry, healthcare and telecommunication clients. Recent area projects include Cedar Rapids Schools Educational Leadership Center; DuPont plant expansion; Westdale Mall Redevelopment, and Utilities for the new Children's Hospital at the University of Iowa Hospitals and Clinics Shive-Hattery has been ranked Best Engineering Firm in the Corridor seven years in a row by the Corridor Business Journal and is nationally ranked 208 in Engineering News Record's Top 500 firms and 22 in top engineering/architecture firms in Building Design and Construction's 2013 Giants 300 Report.
NextEra Enercy
BRONZE SPONSOR: NextEra Energy is the world's largest generator of renewable energy from the wind and sun and is delivering clean energy solutions. In Iowa, NextEra Energy has a total capital investment of $2 billion, which includes nine wind energy centers, a wind repair facility, and Iowa's only nuclear power plant, the Duane Arnold Energy Center. The Duane Arnold Energy Center supports $255 million of economic activity in Iowa every year and produces enough electricity to power 600,000 homes.
randstad technologies

BRONZE SPONSOR:  Randstad Technologies creates the talent-driven strategies that help our clients stay competitive in the marketplace.  We understand that every business has a unique set of challenges and opportunities and we leverage our unique industry insights, honed through decades of experience in the technology sector, to deliver the talent and solutions necessary to achieve each client's specific goals.

As the third largest technology and solutions provider in the US, our track record speaks for itself.  From connecting clients to the expert technology talent they need, providing strategic technology consulting services, to jump-starting and completing stalled projects, or allowing them to outsource a fundamental technology function, we help companies become more efficient and reduce millions of dollars' worth of costs.  Backed by our high-impact professionals, we deliver tangible and meaningful results powered by solutions that help create, innovate and lead change.

Our focus on long-term partnerships- with both clients and candidates- helps us see our world at 360 degrees to continually refresh and deepen our industry expertise.  With this deep understanding we generate the solutions that match and surpass business and career objectives.